THE NEW JUPITER SCIENCE INTRODUCES:
VENUS WATER IONIZER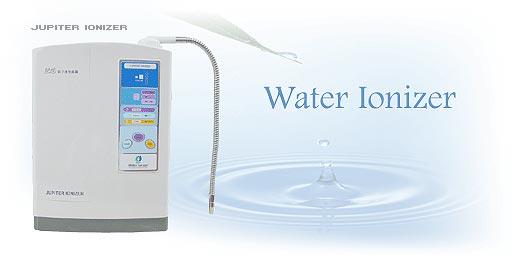 Alkaline Water Purifier and Ionizer = Pure Antioxidant Rich H2O
Taking your water and health to the next level
Ready to order a VENUS? Call Toll Free 1-888-824-7558 or use the secure shopping cart below.
Jupiter Science Venus Water Ionizer
Still Available for the Amazingly Low Price of: $1295.00
Comes with Free Shipping, 1 Micron BioStone Filter and 5 Year Warranty
Click Here for a stronger ionizer the Jupiter Science Melody "The Cadillac"
Due to customer demand for pure quality Alkaline Ionized Water at an affordable price, we now offer the Jupiter brand, Venus water purification system. Venus offers you the finest in quality drinking water at an unbeatable price with all the features you expect from an Alkaline Water Purifier.
The Venus has retained all of the features of its predecessors; the well loved Masterpiece and Mavello. It is now more efficient and user-friendly. We regard the BioStone Far InfraRed filter to be a revolutionary step in electronic water ionizer design. Microlite has redefined what it means to drink healthy, alkaline, purified water.
Via concrete, steel, plastic, and copper pipe water finds it's way into your faucet. It is loaded with all forms of organic and inorganic chemicals and impurities, arriving energetically 'dead'. Venus purifies your water and brings it back to life. Venus energetically charges your water with millions of electrons, imparts it with
health enhancing Far Infrared (FIR), reduces the surface tention and molecular size of the water for better hydration and alkalizes, utilizing biostone coral calcium technology to produce the best water on the planet. Backed by a 2 year warranty.
The Venus Water Ionizer also filters your water of all harmful components: chlorine, trihalomethanes, phenols, sediment, odor, bad taste, organic waste, and bacteria of all kinds. Every Jupiter Science model achieves this by the use of their multi-stage activated carbon replenishable filter. The Venus takes it one quantum step further.
A Profound Step Forward ...
The impurities from tap water are filtered through what Jupiter Science has dubbed 'BioStone'. This revolutionary filter is made of a ceramic, which contains some of the semi-precious mineral Tourmaline. Tourmaline changes the surface tension of the water by NATURALLY emitting far infrared energy (FIR), making it easier for the ionizer to process and begin the negative ion creation process. Even with the 'Purified Only' water you'll get more of the antioxidant effect with the alkalinized water, without an accompanying increase in alkalinity. BioStone Far InfraRed filters will mark the standard for which all other filters will be measured.
It's like an antioxidant 'supercharger'
Coral Calcium in the Filter:
There's more! Jupiter has now incorporated Coral Calcium in their filters.
In mineral deficient water, such as a water tank, this assists in the ionization, and helps to maintain our calcium balance internally. Also a more benign form of fluoride is created when calcium unites with sodium fluoride and converts it to calcium fluoride. An ideal 2:1 ratio of calcium and magnesium is found in Coral Calcium along with a host of essential trace minerals. The BioStone filter is standard in the Microlite although the regular Jupiter filter is still also available.
Are acid problems messing with your health? Over weight, indigestion, heart disease, arthritis, rheumatism, pain, low energy? Isn't it about time to start rebalancing that most essential internal pH to its correct ratio? On a pH scale of 1-14 most people are way too acid (4-5 pH), while the optimum blood pH should be 7.365. Most people are drinking acid water and beverages and eating acid producing foods. While alkalizing your diet is probably a good idea, alkalizing your water is an easy, quick fix you can do without having to make any compromises. It couldn't be easier to benefit from the health benefits of pure alkaline water with antioxidants.
Jupiter Science is the world's leader in water ionizers and everyone follows in their footsteps. Venus has all the features of any other major brand advertised and more.
• New 5 Year Warranty on your Jupiter Venus. Jupiter is the 30+ year-old leading manufacturer of water purifiers and the only one admitted to the European Common Market.
• the Venus is the updated version of the Jupiter Mavello and Jupiter Microlite (released about 5 years ago). With all the features of the Microlite and Mavello, it now enjoys a number of important additions, yet remains at the same low price.
• 5 settings of water pH to suit every member of the family, plus your individual needs.
• Sound effects while system cleanses itself.
• Pressure and temperature safety systems ensure peace of mind.
• New looks smaller Diverter valve for the tap.
• Auto water cleansing means you don't wait for water-ever! And you do not have to worry about bacteria buildup.
• Stylish upright look with full electronic LED panel to show you exactly what is happening at any time.
• Slim line styling fits in with your kitchen décor
• Quick change filter.
• Quality Platinum Coated Titanium ionizing plates
• Wipe down case
• Unbeatable value without inflated price
Ready to order? Call Toll Free 1-888-824-7558 or use the secure shopping cart.
Why buy Jupiter Science rather than any other brand?
Jupiter Dong Yang Science have been making water ionizers since 1984.
So many would be imitators have a trail of broken promises. Here in the USA we have already seen the effect of water ionizers described as up to date and 'revolutionary in design'. These water ionizers coming from large corporations or upstarts crash in a matter of months when the company's lack of research and development leads to breakdowns, boiling cells, and overall poor performance.

These imitators fall into two categories; the small company that attempts to copy the Jupiter designs (arrived at in a joint consultation with Japanese researchers) and the large company that attempts to diversify. The former simply disappears and the larger one usually makes an executive decision to cut off the division that is costing them too much to continue supporting.

Jupiter continues to demonstrate product innovation tempered with twenty-five years of experience. Their market has expanded and customer support still maintains its high standard of excellence.

Everyone tries to match Jupiter's introduction of the two-year warranty.
Jupiter is the only CE approved water ionizer on the market and therefore is the only one admitted to the EEC. Jupiter has a state of the art ISO9001 plant. All their innovations cost money and its Jupiter's steady growth that fuels these important steps.
Still Available for the Amazingly Low Price of: $1295.00
Comes with Free Shipping, 1 Micron BioStone Filter and 5 Year Warranty
Please order online above or by calling toll free 1-888-824-7558 or Use the secure shopping cart.
or send an email with a description of your water purification needs.

Water is the foundation of
life. Over 75% of your body
is comprised of water and 94%
of your blood is water. Blood must be maintained as close as possible to a pH of 7.365 or else death will result. Since most people are far too acidic with their diet and lifestyle, the body has to work hard to maintain the correct blood pH. This results in essential minerals being drawn from bones and teeth and in plaque building up on the arteries to protect against acid wastes in the blood. The easiest and best thing you can do for your body, health and energy is to drink a regular supply of alkaline, ionized, electron rich antioxidant water from either of our Jupiter Water Purification Systems.

The Science of water treatment and purification has been redefined.
Ionized Alkaline water has proven
Antioxidant properties that balance
your body's pH while neutralizing
harmful free radicals that contribute
to obesity, arthritis, pain and
countless other dis-eases.
Tourmaline in the filter changes the surface tension of the water, improving the production of health enhancing negative ions.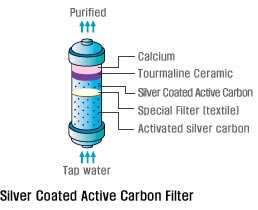 The Tourmaline in the filter,
generates FIR that enlarges capillaries, purifies water, and acts as a 'supercharger', assisting the water alkalizer to ionize and alkalize.

Tourmaline powerfully affects the water immediately.
• Surfactant effect (makes water wetter) increases by 10%.
• Negatively ionizes water and supports extra negative ionization in the water alkalizer. (24,140/cc) / FIR (96%)
• Enhances taste
• Reduces cluster size
• Assists alkalization
• Minimizes water odor
• Increases DO (Dissolved Oxygen)
• The research on Tourmaline has proven it to activate animal and plant metabolism.
Click Here for more of the Amazing Benefits of Tourmaline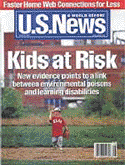 For Information on state-of-the-art electronic air purification
Click Here